Innovation and competitive intelligence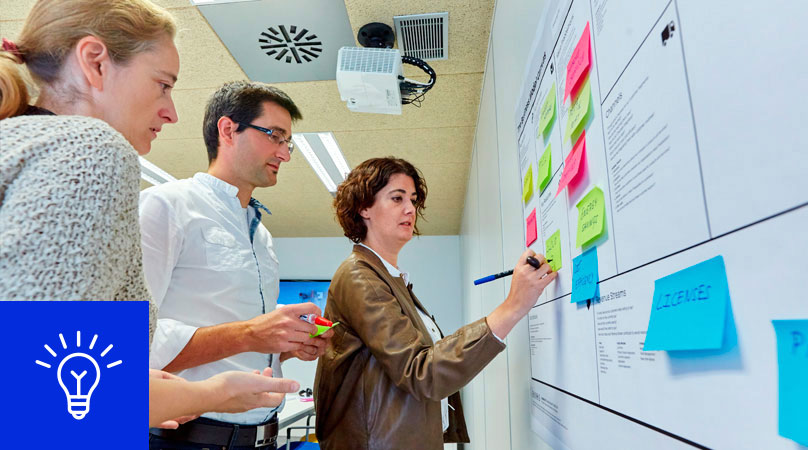 Tekniker offers innovation and competitive intelligence solutions to address new competitive challenges that companies offering support services in terms of innovation and management have to deal with nowadays.

COMPETITIVE INTELLIGENCE: KNOWIT
The implementation of the competitive intelligence collaborative tool called Knowit that allows companies to obtain relevant information continuously and which is to be systematically analysed and used in decision-making processes.
Full implementation encompasses the following phases: definition, technical consultancy, training and follow-up together with data hosting, maintenance and updates.
TECHNOLOGICAL DIAGNOSIS: COMPANIES
Making technological and industrial management diagnoses to deliver an external vision of the companies involved and jointly define improvement measures geared towards enhancing their competitiveness.
TECHNOLOGICAL DIAGNOSIS: TERRITORY
Collaborating with Regional Development Agencies, business associations or industrial groups to jointly deliver sector analyses, industrial maps, territorial competitive plans and other activities connected to local development issues.
Industrial sectors