A course on "Industrial metrology and Calibration"
28-03-2023 - 30-03-2023
Online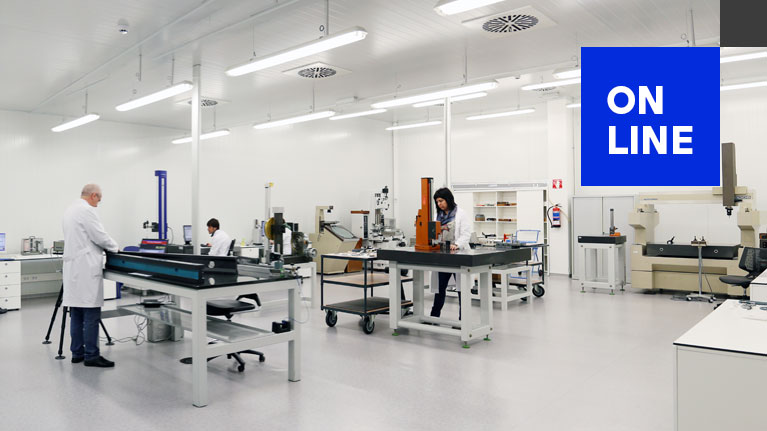 Become an expert in industrial calibration methods and measuring equipment management.
Tekniker is running the course on "Industrial metrology and calibration" to be held online from 20 to 30 March 2023.
AIMS:
Learn about the concepts that enable you to manage a company's measuring processes and equipment.
Look into the requirements of standards UNE-EN ISO-9000, UNE-EN ISO-9001, UNE EN 9100, UNE EN ISO/IEC 17025, IATF 16949, UNE 66180, ISO 10012, UNE-EN ISO 14253-1 y UNE-EN ISO 14253-2 on how to control measuring equipment.
Learn to define, implement and maintain an efficient equipment control plan and to meet the requirements of the aforementioned standards.
Acquire theoretical and practical knowledge on calibration techniques and learn how to calculate uncertainty when measuring.
Learn to how to correctly interpret concepts such as "tolerance", "exactness", "precision", "uncertainty" or "acceptance criteria", amongst others.
AIMED TO:
People responsible for quality management, manufacturing and technical office activities. It is also geared towards technicians in charge of calibrating and monitoring measuring equipment and executing measuring processes.
CONDITIONS
Price: 298€ (360,58 € VAT included). The price given covers documentation to follow the course.
Date: From 2023/03/28 to 2023/03/30
28th March: from 15:30 to 17:30h
29th March: from 15:30 to 18:00h
30th March: from 15:30 to 18:00h
Register here