Artificial intelligence for smart solutions and products
21-04-2021 - 21-04-2021
Online | 15:00 - 15:30 h | 30 minutes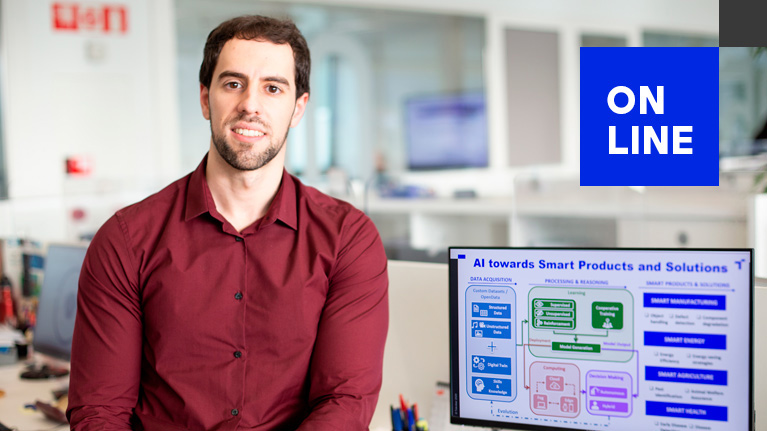 Iker Esnaola
Artificial Intelligence Coordinator
Artificial Intelligence encompasses several disciplines ranging from automatic learning to natural language processing. Nowadays, and thanks to the progress made in the field of neural networks and, more specifically, to the availability of improved hardware for devices, Artificial Intelligence is not only limited to cloud solutions but can also be embedded in edge devices to produce new applications and/or smart systems.
During this webinar, details will be given on how Artificial Intelligence is applied at Tekniker to develop smarter solutions and products in various fields and at different levels.
Register here
All registration data you are about to supply are the responsibility of Tekniker; data shall be managed via the GoToWebinar application supplied by Logmein (California, USA) that will be used for this sole purpose pursuant to a data protection agreement that ensures compliance with European data protection regulations (RGPD).