A seminar on "Robotic opportunities in the aeronautical sector"
09-09-2019 - 09-09-2019
IK4-TEKNIKER, Eibar (Gipuzkoa)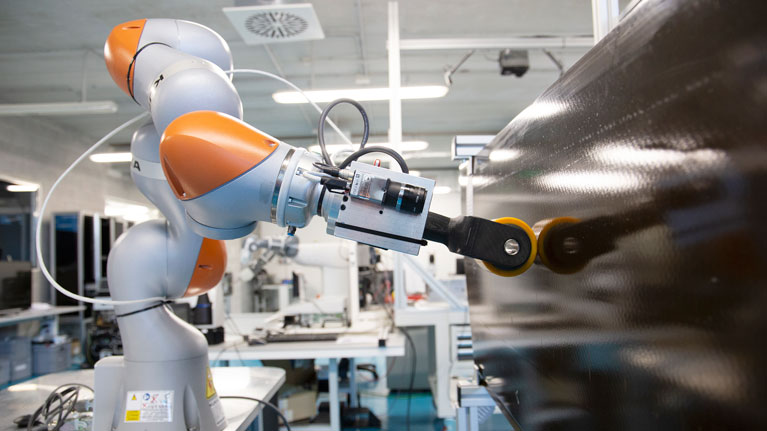 Robotics is offering companies more new opportunities in the aeronautical sector. In this regard, IK4-TEKNIKER will host a free seminar on September 9th addressing "Robotic opportunities in the aeronautical sector".
The seminar, to be held at IK4-TEKNIKER´s facilities in Eibar, is aimed at companies whose aim is to discover the benefits derived from robotics and its applications.
The seminar will be attended by, among others, companies from the aeronautical sector such as SAAB, ASTI, ASTERNOVA or TECNATOM to describe what the sector is like at a European level. Furthermore, use cases will be presented by several companies in addition to industrial automation and robotic solutions developed by IK4-TEKNIKER and CFAA.
Conditions
Venue: IK4-TEKNIKER, Eibar (Gipuzkoa)
Date: 09/09/2019
Price: Free seminar
Time schedule: From 10:00 h. to 14:15 h.
Registration
Companies registration will be prioriced.