71st CIRP General Assembly
21-08-2022 - 27-08-2022
Bilbao Exhibition Centre, Barakaldo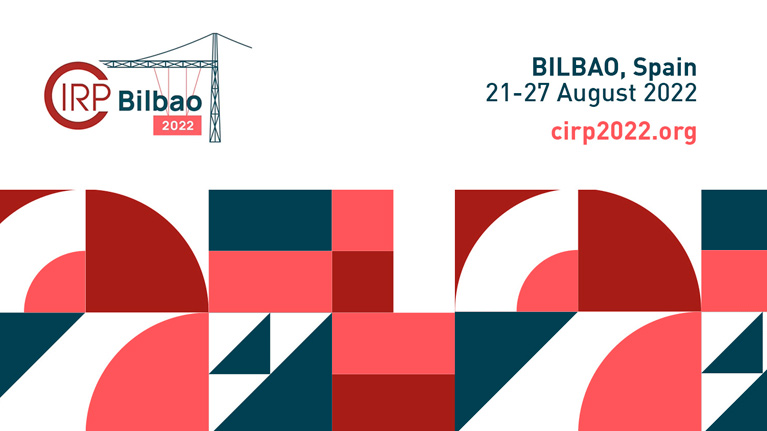 The 71st General Assembly of the international academy for industrial production will be organised by Ideko, Tekniker, Mondragon Unibertsitatea and the University of Zaragoza and will take place on August 21 - 27 at BEC (Barakaldo).
The CIRP General Assembly is a yearly event globally recognised as one of the main conferences addressing production engineering and is expected to attract something like 700 leading researchers from all over the world.
The conference will not only address issues related to production engineering but also focus on a number of design approaches and tools, machines, production processes, tooling, metrology and inspection equipment.
More about CIRP and the role played by Tekniker
CIRP, established in 1951, is a world-leading organisation linked to research associated with production engineering and stands at the forefront in terms of design, optimisation, process control and management, machines and systems. The Academy has a restricted membership based on proven excellence in the area of research with approximately 600 academic and industrial members from 50 industrialised countries. Among the corporate members of the Academy can be found, among others, outstanding companies such as ABB, Makino, Mazak, Pratt and Whitney, Rolls-Royce, Safran, Volvo, Zeiss, DMG-Mori, General Electric, Magna, NPL, PTB and Airbus.
This 2022 edition will bring together leading international researchers from the field of production engineering within the framework of a programme addressing a number of key issues related to the area of production engineering such as, among others, the design and development of new production systems and manufacturing processes, the development of measuring and inspection systems and organisational approaches applicable to production systems; fields in which Tekniker has acquired an extensive amount of technological specialisation over 40 years of existence.
In previous editions, Tekniker's contribution was specifically focused, among other things, on evaluating uncertainty in integrated inverse multilateration on machine tools, on studying thermal environmental errors on very large machine tools or showcasing the technology centre's ultimate technology based on calibrating industrial robots.
More information
For more information, please visit the official CIRP website.