Preform feeder
To build a system for automatically feeding preforms into a machine, feeding two preforms every three seconds and without stoppages.
A robotised cell was designed, with an automatic feeder.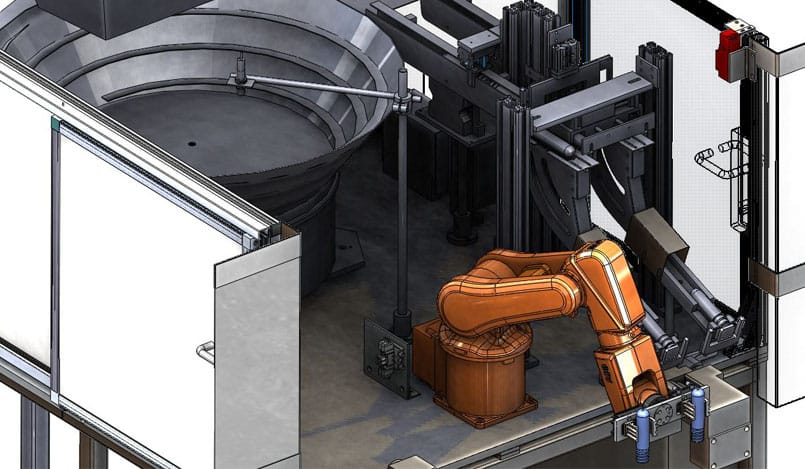 Urola S. Coop needed to resolve the need to feed PET preforms, to replace manual feeding at the client´s premises.
The requirements consisted of full automatic feeding of two preforms every three seconds and without marking the preforms in any way.
Also, it had to be a system that could be coupled to different machines, with a mechanical and electronic interface.
The complete process cell was designed, built, programmed and put into operation, in addition to training and transferring knowledge to the Ulma technicians.
This project took place in the sector of manufacturing containers using blowing technology.