IK4-TEKNIKER participates in the first edition of Go Mobility
27-11-2018 - 28-11-2018
Ficoba Trade Fair, Irun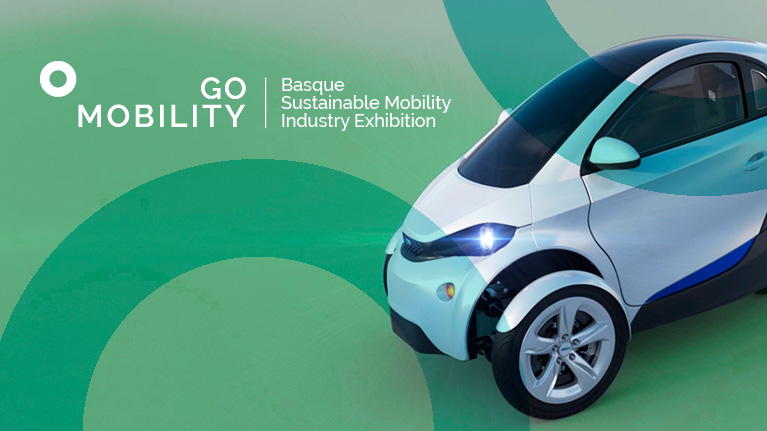 Go Mobility, the professional meeting point in south Europe for the mobility and power storage sector, will celebrate its first edition on November 27 and 28 at the Ficoba Trade Fair in Irún.
Being fully aware of the fact that concepts such as "electromobility" or "electric mobility" and "power storage" are some of the main challenges to be addressed to reduce environmental impacts, IK4-TEKNIKER has focused its specialisation on the challenge of transforming the automotive sector by promoting the development of hybrid or electric motors both now and in the future.
Consequently, the technological centre will showcase its capabilities in terms of power electronics, automation and control applied to motors and more environmentally friendly components from a stand to be shared with other members of the IK4 Research Alliance.
Specifically, the technology centre will display three demonstrators. The first of them is a switched reluctance and axial flow motor without magnets developed for electric vehicles.
The second demonstrator, to be presented via a poster, is a later version of the previously mentioned motor which is also a switched reluctance motor without magnets, although with cross flow and a gearbox fitted onto the rotor. This motor forms part of a project in which a new concept is being developed for an electric urban vehicle that is safer, more compact and efficient.
Lastly, the technology centre will showcase a three-phase inverter with SiC semiconductors that has been integrated in a power storage system using inertia flywheels. Compared to conventional technologies, as these semiconductors have less switching losses they make it possible to increase switching frequency and current harmonics. This enhances efficiency and reductions are achieved in terms of system weight and volume.
Go Mobility
In addition to the exhibition space where the most recent innovations of this sector will be on display, there will also be lectures and panel discussions, an area for vehicle testing, matchmaking, technical visits to companies and the Go Mobility awards.
Go Mobility is an international initiative supported and promoted by the Provincial Council of Gipuzkoa with the support of the Basque Government and Ficoba for manufacturers, ancillary industries, suppliers and research centres.