Identification and quantification of biomarkers (electrochemical detection)
Rapid and low-cost detection of biomarkers in low concentrations.
Integrated microfluidic system with electrochemical detection for the identification and quantification of TNFα in low concentrations (pg/ml).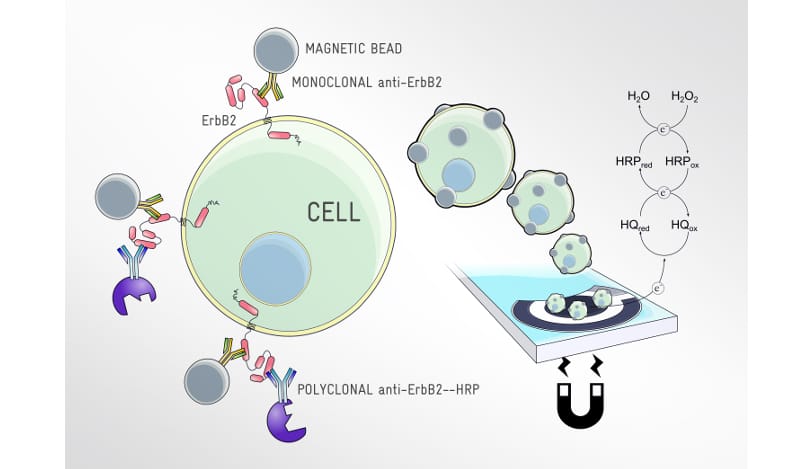 The detection of biomarkers using electrochemical techniques as a novel, effective and highly sensitive methodology that can be applied to multiple sectors such as health, the food industry and the environment, amongst others.
An integrated and portable system of detection based on magnetic particle and electrochemical technology for the detection of the TNFα inflammation biomarker, to which end a chronoamperometric test was developed.
At the same time as obtaining the sample, the system automatically undertakes detection, without human intervention, obtaining the results in a matter of minutes.
The cost of each test is low, given that it is based on low-cost disposable elements with a minimum use of consumables.