VISIO 2018: International Conference on Technology Watch and Systematic Intelligence for Innovation in Organisations
15-11-2018 - 16-11-2018
Bizkaia Aretoa UPV/EHU, Bilbao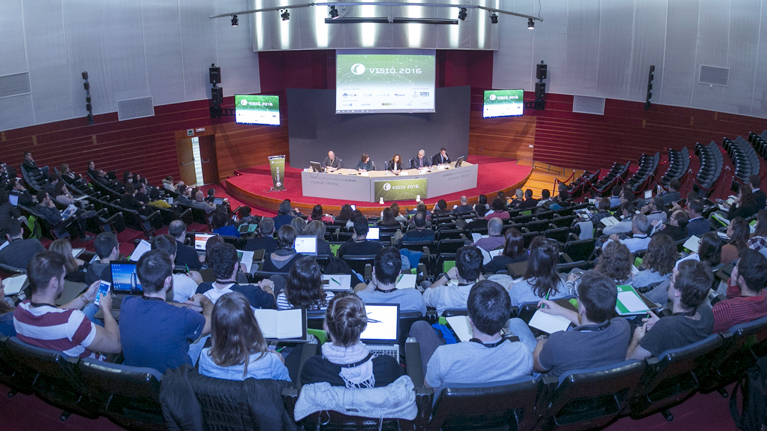 IK4-TEKNIKER co-organises and takes part in the expert committee of the seventh edition of the VISIO International Conference on Technology Watch and Systematic Intelligence for Innovation in Organisations, which will be held on the 15th and 16th of November at the Bizkaia Aretoa of Bilbao.
Since 2005, VISIO has become the international benchmark bi-annual meeting place for professionals, organisations and companies interested in sharing and debating subjects related to technology watch, competitive intelligence, innovation and strategic decision-making.
In relation to this, the Conference's main objectives are connecting the intelligence variables with the most advanced innovation activities, promoting technology watch and intelligence activities as a business strategy to promote innovation and obtain competitive advantage, as well as learning about the latest trends in technology watch and intelligence.
We should highlight that in the 2018 edition, the "5th VISIO business meeting" will take place, in which the companies' experiences will hold a special interest in relation to the implementation of Competitive Intelligence techniques and methodologies.
Further information
For further information please visit the VISIO 2018 conference website.