A seminar on "What will be produced in 2025 and how". 2019 edition
30-05-2019 - 30-05-2019
IK4-TEKNIKER, Eibar (Gipuzkoa)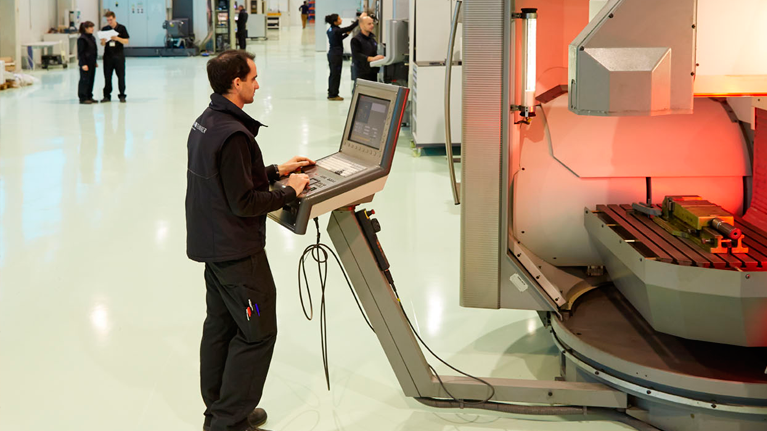 Following the excellent reception of recent events, IMHE will now organise the 2019 edition of the technical seminar entitled "What is going to be produced in 2025 and how". On this occasion, the event will take place on May 30 at IK4-TEKNIKER´s facilities in Eibar with the support of the technology centre itself, IK4-IDEKO and ACORDE. Sponsorship will be provided by NSK, SCHUNK, STÄUBLI, STRATASYS and VARGUS.
This year´s seminar will focus on technologies and strategies related to robotics, zero defects, talent management in smart environments, trends, etc., and feature the following topics:
Zero defects from a machine´s perspective to improve machine quality and availability and upgrade maintenance planning and accuracy. (Zero Defects Manufacturing or ZDM, advanced Sensorics to optimise OEE, Fingerprint Methodology and Multilateration incorporated to machines).
Robotics for Manufacturing to present robotic applications and their contribution in terms of manufacturing over and above loading and unloading (bin picking solutions and the incorporation robots to processes).
Laser for Manufacturing to explain a diverse range of laser applications such as deburring, drilling, micro-drilling, surface treatments, additive cutting or manufacturing, among other topics (Laser for Manufacturing Lab).
Machining for Manufacturing to share developments related to advanced manufacturing focused on digitisation (latest trends, developments and technologies related to five-axis machining, multi-task machines, tool evolution, tooling, etc.).
Trends for Manufacturing to review some of the most recent developments presented at leading trade fairs and conferences dealing with manufacturing (processes and markets).
Talent management in smart environments allowing companies to design and implement strategies aimed at attracting talented and loyal professionals.
Focused on
A seminar exclusively focused machine operators and companies dealing with manufacturing processes.
Terms and conditions
Venue: IK4-TEKNIKER, Eibar (Gipuzkoa)
Date: 30/05/2019
Price: 100€ (+VAT). 1st registration free of charge for IMHE subscribers.
Time: 9:00 h. to18:00 h.
Registration
Only limited seating is available. Please fill out the form to book seats, or call on 94 448 71 10 or send an email to: info@izaro.com