XXVIII edition of the Toribio Echevarria Awards
18-07-2018 - 18-07-2018
IK4-TEKNIKER, Eibar (Gipuzkoa)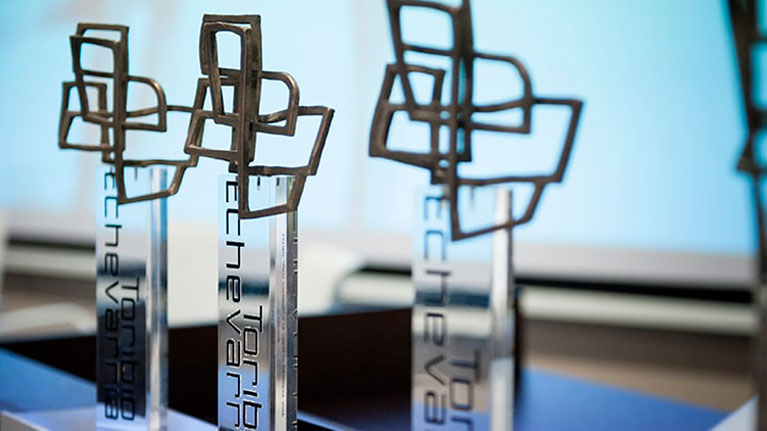 For another year, IK4-TEKNIKER will hold the Toribio Echevarria Awards ceremony, which will take place on the 18 July at the technology centre.
This initiative, promoted by the Eibar local council and BIC Gipuzkoa, recognises and supports entrepreneurial initiatives especially characterised by their technological innovation.
The winners will receive a financial award of €10,500, as well as access to assistance programs, advice and training. In addition, at this edition, two special prizes will be awarded of €5250 each, which will be given to initiatives from Eibar, whose project is either the winner or finalist in the Ideas/Business Projects and New Business categories.
Further information
For further information please visit the Toribio Echevarria Awards website.