IK4-TEKNIKER participates in the third edition of the 3DMC conference
15-10-2018
IK4-TEKNIKER
The technology centre will participate in a workshop and give a lecture during the event.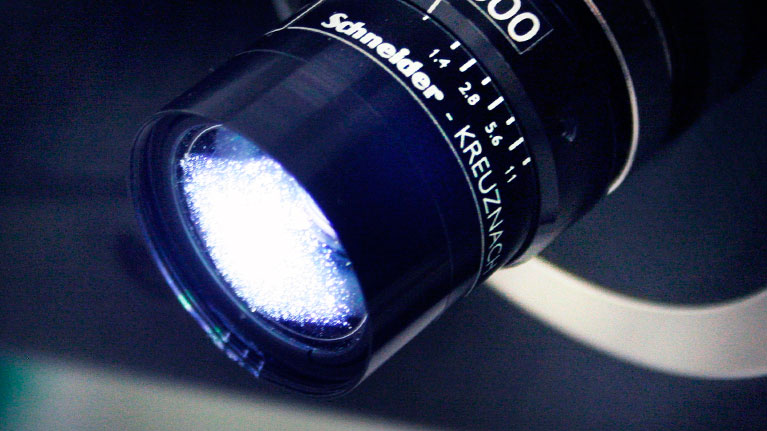 From October 16-18 and for the third year running, the city of Hamburger (Germany) will host the 3DMC congress (the 3D Metrology Conference) on large-scale metrology and IK4-TEKNIKER will not miss the event. This time, the technology centre will organise a workshop on October 16th and give a lecture on October 18th.
The workshop entitled "Leveraging the benefits of machine tool calibration - Thermal issues in machine tools and in their assessment", will focus on the main technical problems that affect machine tools and their effect on calibration. Consequently, a number of conclusions will be drawn with regard to specific measures to be taken to minimise thermal effects during their evaluation. Several characterisation techniques currently in use will also be described.
The presentation entitled "Feature-based modelling for pose estimation of cylindrical elements in large scale and harsh environments" deals with the development and validation of an innovative photogrammetric model used to measure the position and orientation of cylindrical elements in large scales (dozens of metres).
The model contemplates the theoretical simulation real scenes to design an optimum solution to measure and monitor elements of interest.
This photogrammetric model is to be integrated in the MOSAIC project focused on the design, manufacture and validation of an innovative solar concentration concept characterised by low implementation costs and high energy efficiency.
The 3DMC conference
3DMC is a conference focused on applying and developing 3D measuring technologies for industrial and research purposes.
Over three days, discussions will address topics such as 3D metrology for advanced manufacturing, automation and in-process metrology, measuring uncertainties and traceability or augmented reality, among other topics.
The conference is mainly geared towards researchers and end users of 3D metrology systems working in industrial sectors such as aerospace, automotive, power generation, etc., to present and discuss the most recent contributions, scientific advances and issues connected to 3D metrology and how it can be applied in the industry.
More information
For more information, please visit the 3DMC conference web site